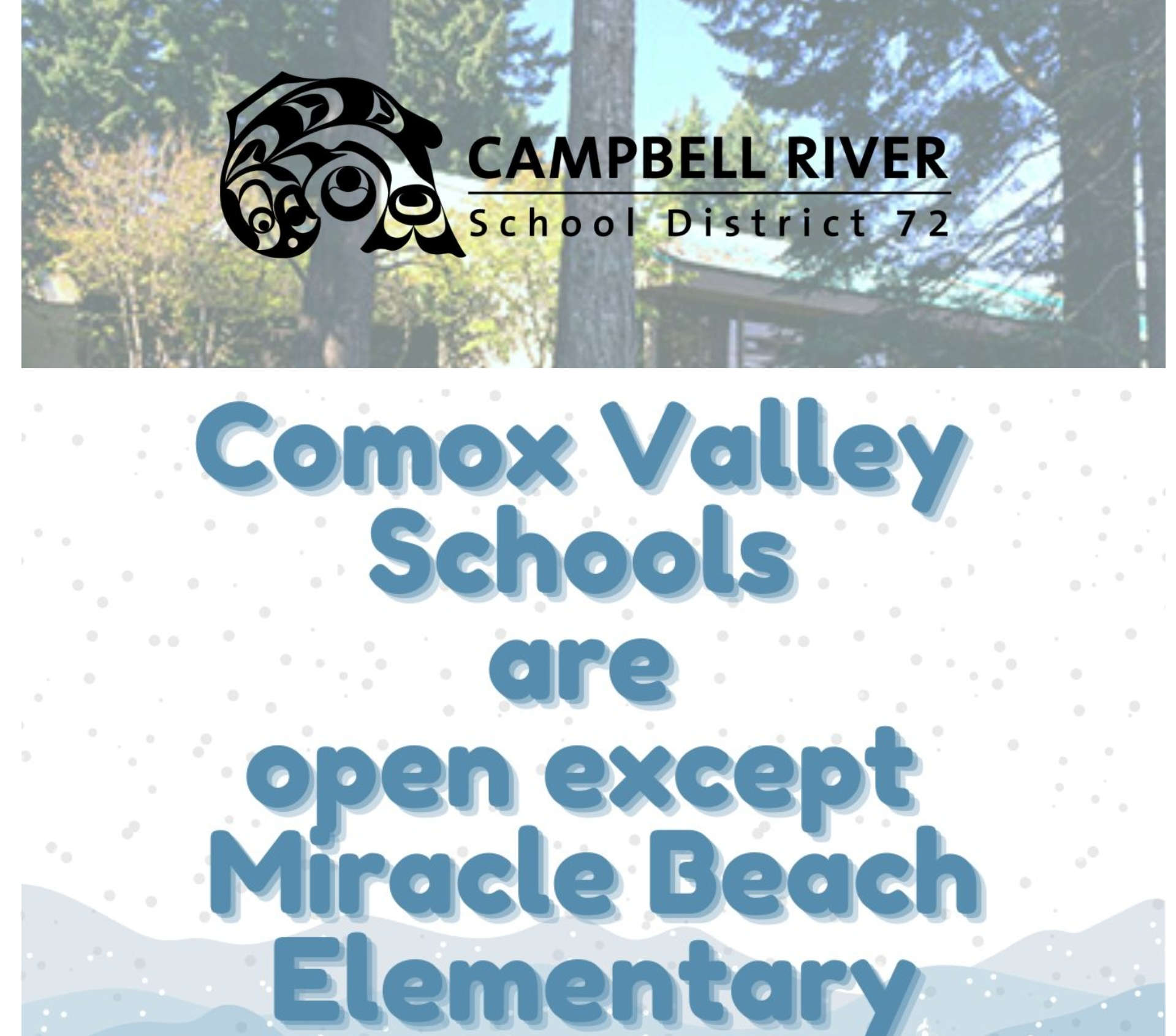 Campbell River received 19 cm of snow and wind gusts up to 60km/h in this latest winter storm event.
The City says all primary and secondary roadways have been cleared by crews, most multiple times due to the volume of snow.
There was talk that buses could be off the roads again today - but that's NOT the case.
All schools in Campbell River School District 72 - along with Comox Valley Schools - are open today. There are a few exceptions in SD71 - Miracle Beach Elementary is closed and 4 Bus routes will not be running: the 814 for Vanier, and the 822, 806, 801 (all three Miracle Beach).
SD72 is asking parents to report their child's absence if they feel they need to stay home.
From 8 a.m. Tuesday to 8 a.m. Wednesday, City Crews collectively drove 94 hours and covered almost 1900 km of salting, sanding, and plowing.
The City says it will continue to work to minimize icy road conditions, especially on hills, and keep the roads as safe as possible.
Warming shelters went active in Campbell River and the Comox Valley as the temperature dipped again overnight.
That drop will affect your drive today as a little melt yesterday led to icier conditions overnight.
There's the potential for more snowy conditions on Friday.
It's anticipated another weather system nearing the region tomorrow, will pass offshore of Vancouver Island, and impacts will be less than Tuesday - however, shifting winds could lead to significant snowfall and high winds across the Island.
Off Island, reviews are underway on how Metro Vancouver handled the storm.
BC's highway services says everyone decided to head home early when the snow began to fall - prompting earlier than usual congestion.
That left some people stranded in their vehicles for as long as 12 hours.