Language & Culture
Language is Medicine
The Raven 100.7 FM's Language & Culture team is based in the traditional territory of the Homalco First Nation and has several projects on the go involving Homalco and its sister language communities, Klahoose, Tla'amin and K'omoks.
These language projects include the concept of "Language as Medicine," where young people from the community learn audio production skills and produce on-air features for the radio station. "Keeping Our Word" is one of those features. It's a 60-second radio spot that delivers a new Ayajuthum word — spoken by an elder — on the air, six times per day, each day of the week.
Another language project the team is working on is a digitization initiative which converts collections of old tapes and cassettes from the community into a fully accessible and searchable archive of spoken word.
The team uses words and phrases from these archives to produce a series of radio vignettes to illustrate everyday life and everyday places in the Ayajuthum language.
Language & Culture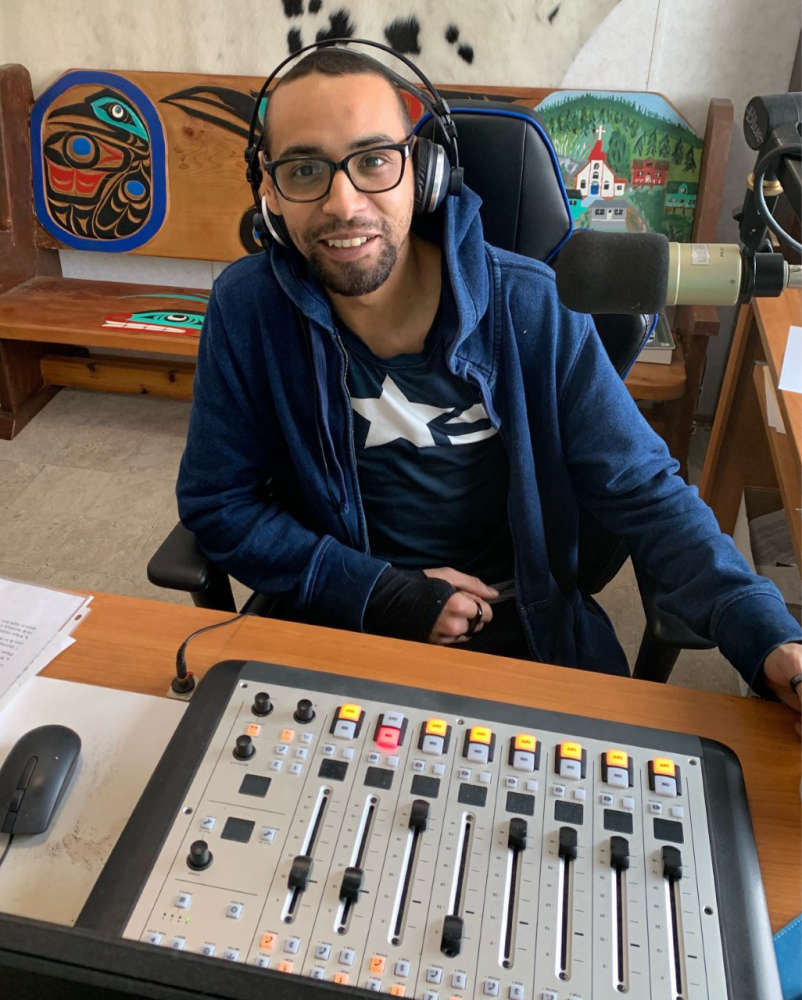 Malachi Joseph says his work with the team is the most fulfilling job he's had and hopes to turn it into a career.
He began working with First Voices in 2018 and points out that before that time, speaking the language meant being able to say a few small words and phrases but not necessarily being able to have a conversation. He says he was content with that until he did his first interviews with the elders.
They would "speak" the language and Malachi says he could sense the "gears turning" in the speaker's head. He says this really highlighted the importance of revitalizing their dying language. This lead him down the path of constantly hunting for more words and culture to dig up and preserve.
He says that now he has picked up enough of the language from his research to have a small conversation with his grandma, and that, for him, is an incredible feeling, "I am forever grateful and appreciative to just be a part of the project." says Malachi.
Keeping Our Word
The language team has created a databank of recordings of the Ayajuthum language to share with anyone interested in learning more about it. All our Words of the Day are archived here.