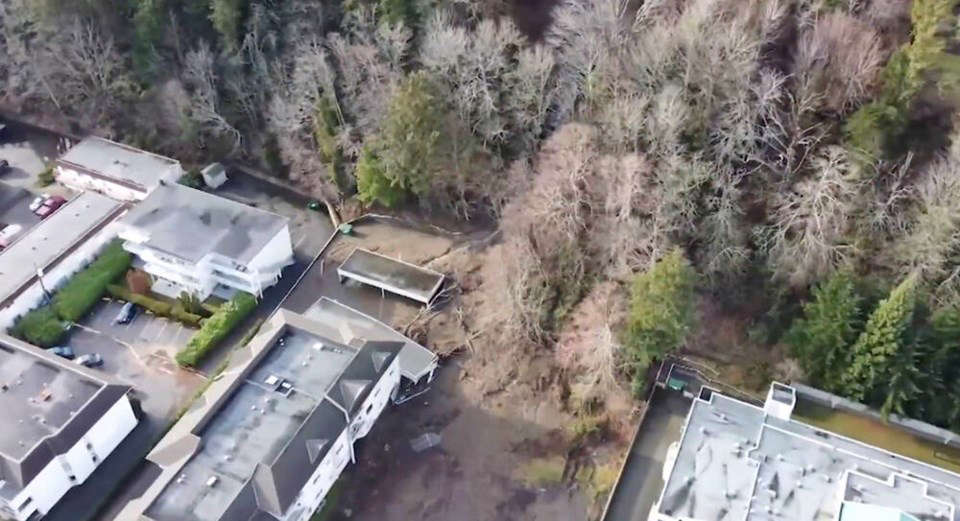 (PHOTO CHEK News)
The City of Campbell River has extended the State of Local Emergency (SOLE) in place for Island Highway South and Ash Street, following last week's landslide.
At approximately 7 p.m. on Tuesday, January 17, 2023, a landslide occurred at 738 and 758 Island Hwy S.
Both buildings were evacuated as a precautionary measure and the City advised residents of either building to stay away.
A temporary reception centre was made available at Campbell River Baptist Church, 260 S Dogwood Street.
The City fire department and Campbell River RCMP responded to the incident and no injuries were reported.
"City crews have assessed and continue to monitor the landslide that took place tonight, January 17, on Island Hwy S," says Drew Hadfield, Acting City Manager.
"I'd like to reassure residents that the situation is stable and thank the public for their patience as we respond to this incident."
Under BC's Emergency Program Act, a declared SOLE gives the City the authority to evacuate again if necessary.
The City continues to work with geotechnical engineers to further investigate the slide.
The City says it will provide updates as the investigation continues.