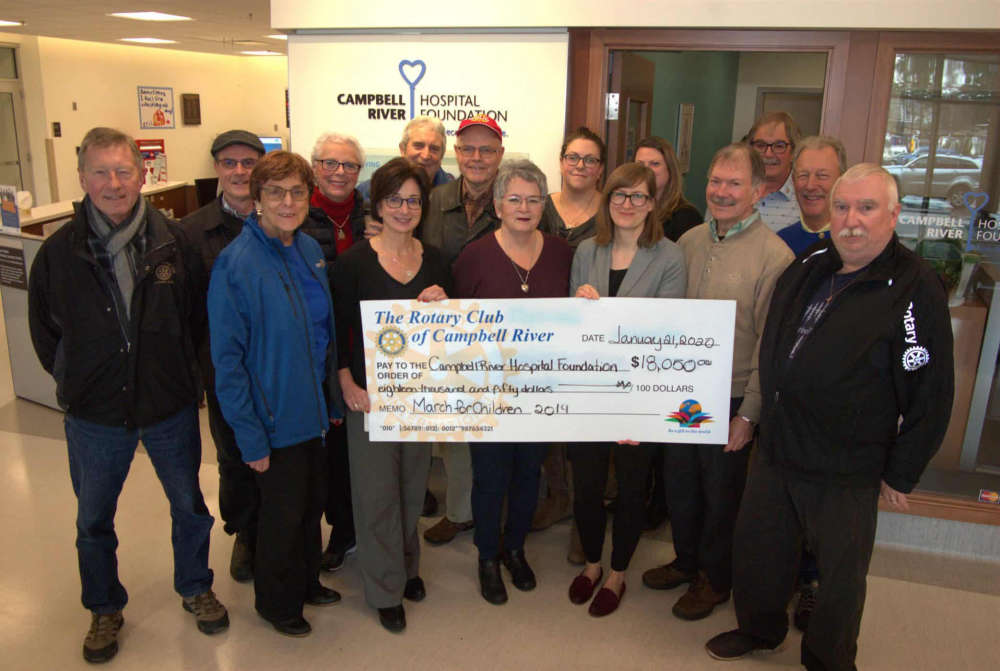 (PHOTO Campbell River Hospital Foundation)
You may have been wondering why you haven't spotted Campbell River Rotarians collecting change at intersections throughout the city.
The Rotary Club of Campbell River usually uses the third weekend in December to set up shop at intersections, collecting coins and cash for their annual March for Children.
Last year, a heavy snowfall forced Rotary to reschedule its event for February to coincide with Valentine's Day.
The day was such a success that they decided to hold the fundraiser in February again.
Watch for Rotarians at intersections throughout Campbell River on Saturday, February 11th - you'll also find them at the Ken Forde boat ramp.