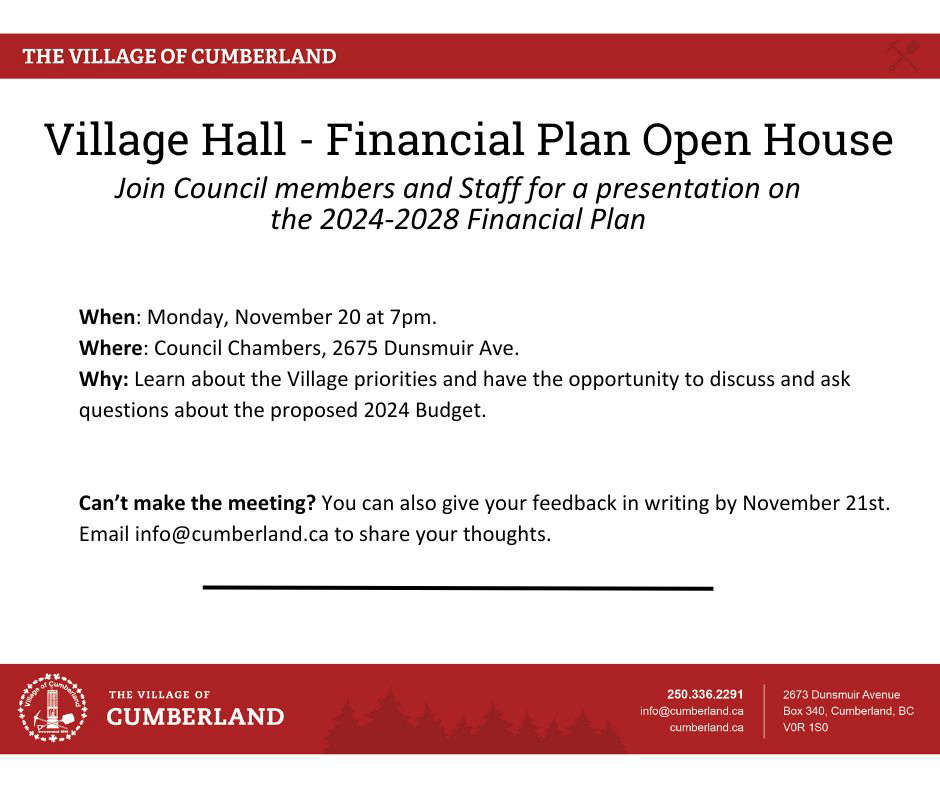 Cumberland Council members and staff  will be on hand for a presentation on the upcoming Financial Plan tonight.
It starts at 7 pm at the Village Hall with an open house to follow.
The Village says it's an informal opportunity for residents to discuss and ask questions about the proposed 2023 budget, Village priorities, and issues that matter to them.
View the Village Hall meeting page to view the proposed financial plan and how to give your feedback by Tuesday November 21, 2023.