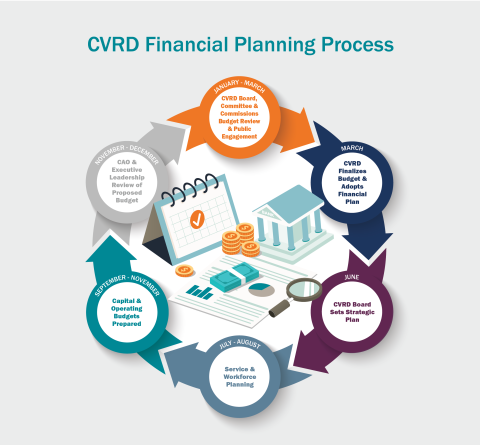 (PHOTO Comox Valley Regional District)
The Comox Valley Regional District begins its 2023-2027 financial planning process on Tuesday and is looking for Comox Valley residents to get involved.
Each year, the CVRD updates the five-year financial plan that represents the operational and capital requirements of each service from one budget year to the next. Each service is reviewed, and budgets are created based on approved work plans, organizational priorities, and sound financial practices.
Over the next several weeks, individual service budgets will be presented to the respective CVRD boards, committees and commissions for review and feedback.
To further understand the budget process, the CVRD is hosting a free information session to help you learn the basics of the CVRD's budgeting process and electoral area services. Within the session you will learn how the CVRD's budgets are created, how to read a budget, along with ways to provide feedback and be involved in the financial planning cycle.
The session runs February 7th and you do need to register ahead of time by visiting Comox Valley Regional District.
Budget presentations will be taking place now through March 7th.