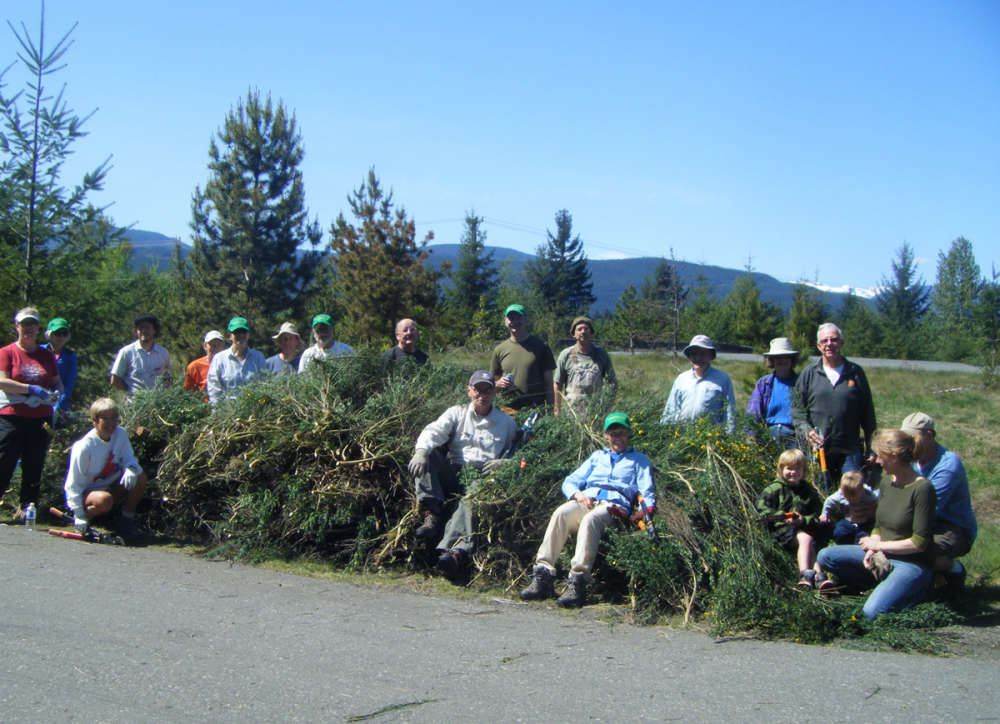 (PHOTO Comox Valley Broombusters)
The Comox Valley Broombusters are calling on local volunteers to help with a broombusting event in the Village.
Scotch Broom is a highly invasive woody weed. It grows rapidly, crowding out native plants and preventing regrowth of forests, leading to a dramatic loss of diversity.
Volunteers were out yesterday and they're looking for more help today.
They'll be out from 9:30 am – 12:00 pm today at Cumberland Cemetery on Memorial Way off the Comox Valley Parkway.
On Saturday, they'll be cutting from 9:30 am – 12:00 pm at No 1 Japanese Town at Coal Creek Historic Park.
To volunteer to help, you can register and find out more information by contacting the Comox Valley Broombusters.