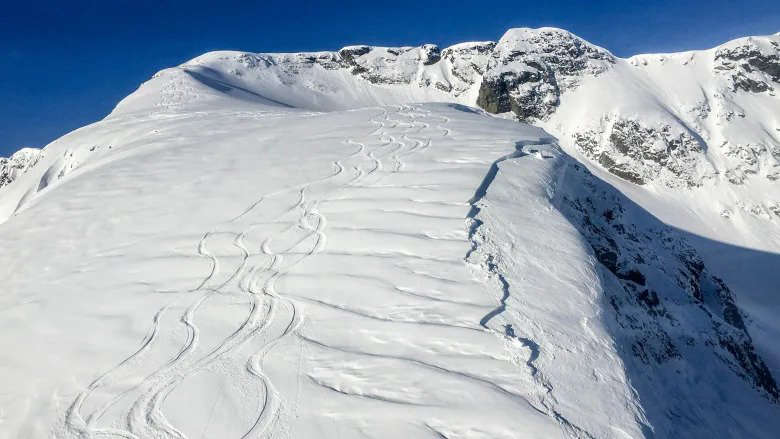 (PHOTO Submitted/Monte Johnston)
The Province is urging people to be prepared and extremely cautious in the backcountry, with continued high and considerable avalanche risk forecast in many areas of B.C.
There have been five deaths so far this year; the latest, two American men who were swept up in a slide near Revelstoke.
This year's snowpack is being compared to 2003, which was one of the worst years for avalanche fatalities.
Avalanche Canada continues to monitor a deep, persistent slab avalanche problem for many regions, causing very dangerous and highly unpredictable avalanche conditions.
It says it's a highly unusual and unpredictable snowpack this year and continues to encourage people to stay away from steep slopes and terrain.
Some advice to follow, from Avalanche Canada:
* Avoid steep, shallow, and rocky terrain features. Everyone in a backcountry party needs the essential gear, such as a transceiver, shovel and probe, and the training to use them.
* Adopt a cautious mindset when in avalanche terrain.
* Be diligent about terrain choices. Sticking to slope angles of less than 30 degrees when in clearings, open trees and alpine terrain can help minimize risk.
* Follow disciplined group decision-making, ensuring that each group member is engaged in terrain selection.
* Minimize exposure to overhead hazards, given that these avalanches can be remotely triggered and travel far in runout zones.
* Travel one at a time when exposed to avalanche terrain and regroup in safe spots well away from overhead hazards.
* Avoid exposure to terrain traps, such as gullies, cliffs and trees, to reduce the risk of being caught in an avalanche.
* Practice patience, avoid complacency and accept that you may need to manage this risk for weeks or months to come.