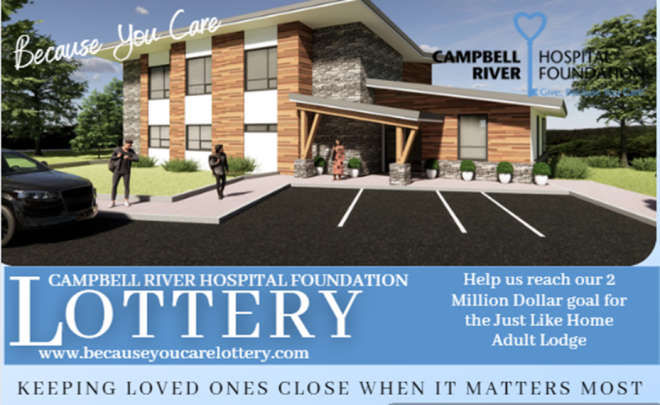 (PHOTO Campbell River Hospital Foundation)
It's deadline day to get your tickets for the Campbell River Hospital Foundation's Lottery in support of Just Like Home.
The Grand Prize includes $20-thousand cash, two return tickets to any WestJet Destination, and a $1000 gift card to the travel destination of your choice.
50/50 tickets are also available - the jackpot what sitting at more than $34,000 early Wednesday morning.
The Campbell River Hospital Foundation serves 32 communities of North Vancouver Island and the North Coast, and approximately 57,000 patients. With a growing and aging population, the hospital is the first point of referral for specialized care.
Just Like Home will be a home-away-from-home for patients and their families who need to travel for medical care, where loved ones can support each other and bond with others through shared experience.
Tickets can be purchased at Because You Care Lottery, with the draw taking place tomorrow.