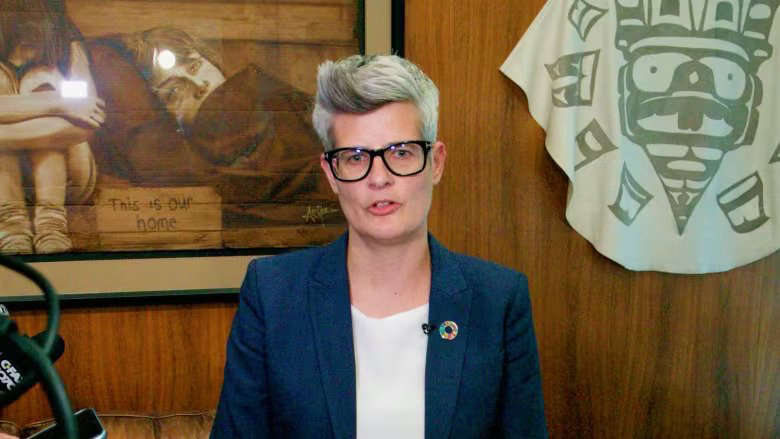 Former Victoria Mayor Lisa Helps. (PHOTO CBC)
Former Victoria Mayor Lisa Helps has been appointed as Premier David Eby's housing solutions adviser.
Helps will work with the Ministry of Housing, stakeholders, and partners, to help design and develop the BC Builds program, an initiative to build housing for middle-income families, individuals and seniors.
"I'm very pleased that Lisa Helps has agreed to use her years of leadership to help us work on innovative solutions, like B.C. Builds, to make it easier for people to find a good place to live in their communities," B.C. Premier David Eby wrote in a statement released Thursday.
The 46 year old's appointment as a special adviser on housing comes after Dr. Penny Ballem was named the Premier's health systems specialist and Doug White was named the special counsel to the Premier on Indigenous reconciliation.
Rents in B.C. continue to be highest in the country, says yearly federal report.
B.C. plans $500M fund to keep older rental buildings with non-profits, not developers
Helps served as mayor of Victoria for two terms, having been elected in 2014 and 2018. She chose not to run for a third term last year and is the latest public official in B.C. to be appointed as a special adviser to support the provincial government on key issues in recent weeks.