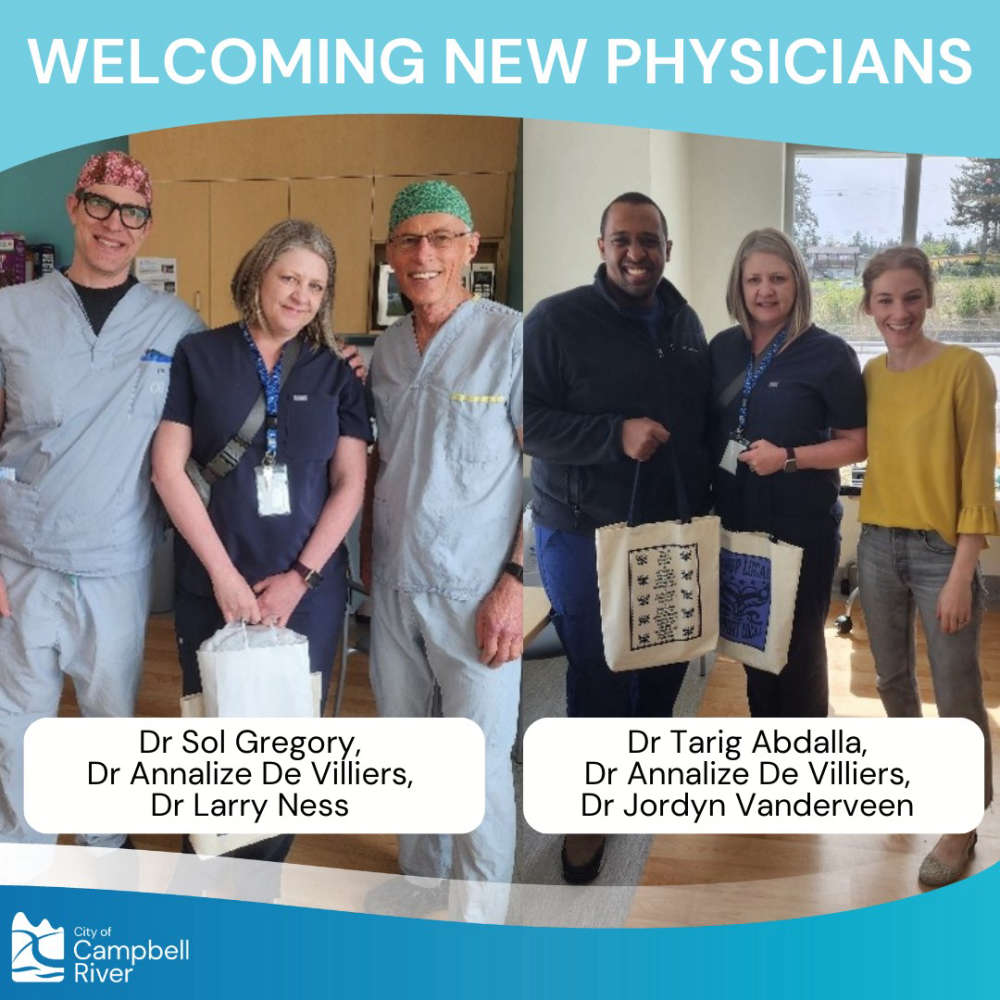 (PHOTO City of Campbell River - Local Government Facebook)
The City of Campbell River is bringing forward an Essential Workers Temporary Housing program and Welcome to Campbell River packages to support essential worker recruitment efforts.
"One of the biggest barriers we face when looking to secure locum physicians to come to Campbell River is access to available, affordable housing," says Sadie Mack, Operations Coordinator with the CR and District Division of Family Practice.
"The collaboration with the City of Campbell River to provide essential workers with temporary housing options not only addresses a housing gap for temporary workers, but it also shows the permanent family doctors that the community values family physicians and is willing to go the extra mile to support them and their need to take time off. This program will increase the likelihood of new physicians finding our community while simultaneously providing much-needed relief for local physicians, ensuring that patients are getting the best care possible."
The program will provide a short-term rental accommodation option that can be secured by physicians and other healthcare essential workers on a first-come, first-served basis for a minimum of one week to up to three months.
The fully furnished suite is in an apartment building close to the hospital and will cost $50 per night.
All revenue from the rental service will cycle back into the program, bringing more healthcare professionals to Campbell River and further addressing the community's healthcare needs.
In addition to housing, the City will also share welcome packages with physicians joining the community, which includes products and services from local businesses that showcase the community, including Campbell River tea and soap, gift certificates for local food and beverage spots, as well as pins and magazines that highlight the community.
For more information, visit City of Campbell River.