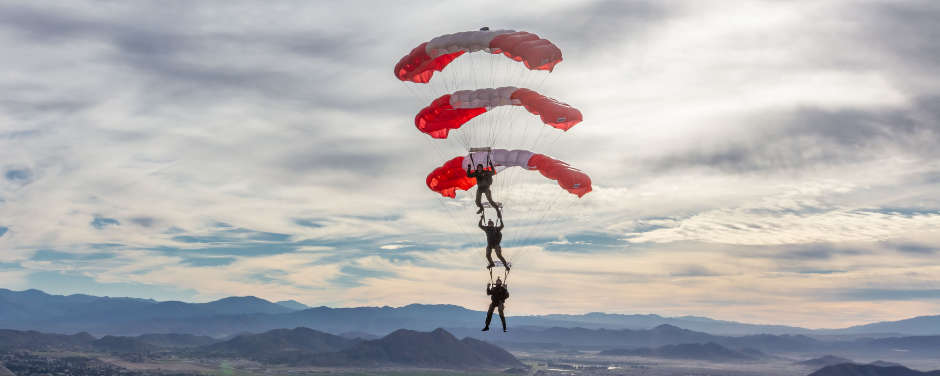 (PHOTO Government of Canada)
The Canadian Armed Forces Parachute Team, the SkyHawks, will be conducting a parachute demonstration in Qualicum Beach on Sunday.
You can watch the SkyHawks perform aerobatic parachute formations as part of the 45th annual Qualicum Beach Family Day.
The team comprises 14 members from the Canadian Army, the Royal Canadian Navy, and the Royal Canadian Air Force, including both regular force and reserve members.
Within the skydiving community, it's known as Canopy Relative Work, when the team members bring their parachutes in close proximity to each other.
The show starts around 12:40 pm Sunday from the Qualicum Playing Field and will last about a half hour.
To see the full schedule, visit SkyHawks Canada.