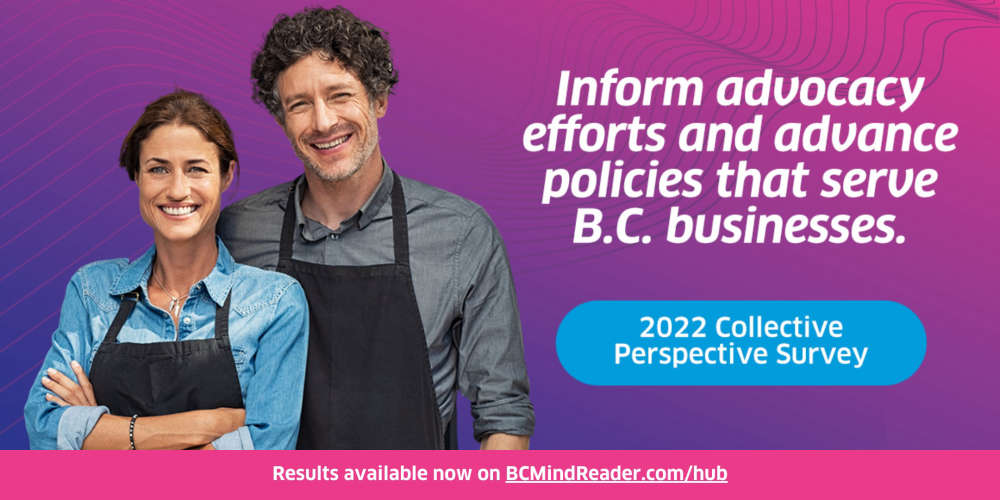 (PHOTO BC Chamber Of Commerce)
The BC Chamber of Commerce has released results of its annual Collective Perspective survey, designed to identify and understand the issues and challenges facing businesses across the province.
For the first time, the results identify both provincial trends and regional differences and similarities on key issues across the province.
The report showed that the biggest factor in running a successful business, according to 68 percent of respondents, was the ability to recruit and retain talent.
The report also shows that three key issues have become worse in the past year:
the cost of doing business, the cost of labour, and the availability of workers.
However, nearly 80 percent of respondents say they are "very confident" or "confident" in the future success of their business.
To learn more, visit BC Chamber Of Commerce.