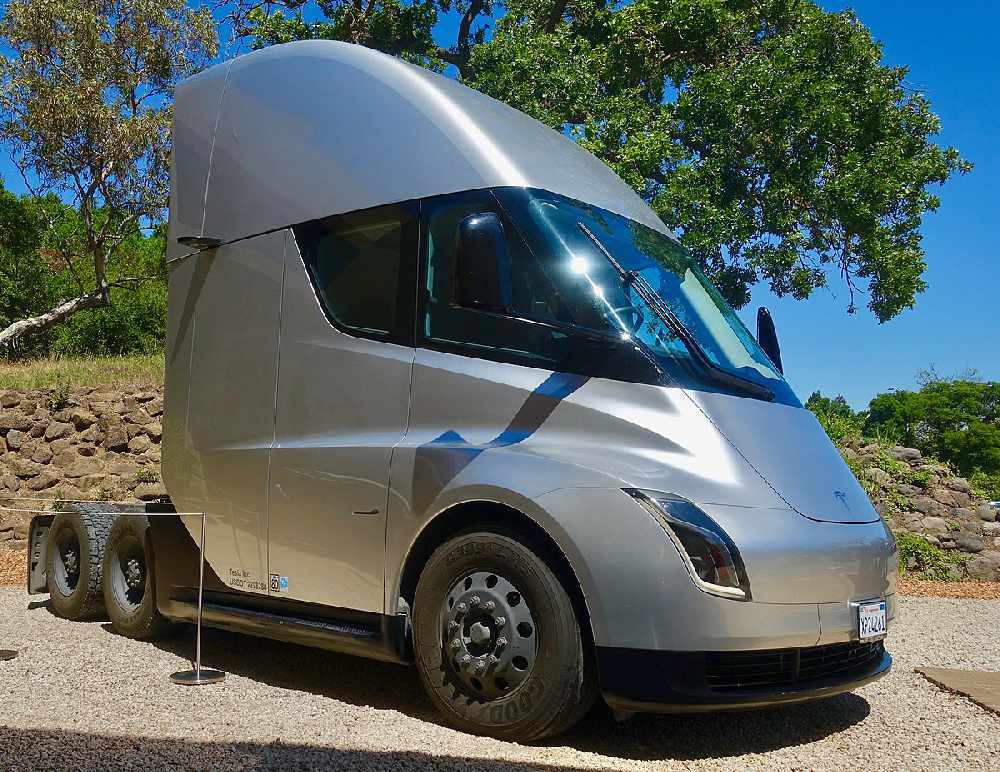 Mosaic Forest Management has ordered three Tesla semi trucks to test how well they haul logs in the Vancouver Island mountains.
A Vancouver Island forest company has ordered three all-electric Tesla semi trucks to haul logs out of the bush, a move that's a global logging first. 
Mosaic Forest Management recently ordered three all-electric Class 8 Tesla trucks to use in a logging pilot project. Domenico Ianndinardo, Mosaic's vice-president and chief forester, said there's no one else in the world hauling logs with fully electric trucks in mountainous terrain similar the Island's cutblocks. If the pilot project proves successful, he said Mosaic would electrify its entire fleet of 300 trucks in efforts to become carbon-neutral by 2035.
Ianndinardo said electric trucks will be a good fit on the Island, where much of the timber is located in higher elevations. That means the energy used by the empty trucks when they go up the mountain can be replenished when they come back down loaded, because of regenerative braking which recharges electric vehicles.
Another Island company is also trying out the electric semis. Quality Foods has ordered several Class 8 electric trucks and the company said Tesla Semi's range of 1000 kilometres would make it perfect for round trips to Quality Foods stores without the need for charging.
Another Vancouver Island company, EcoWest Driven in Parksville, is taking on the responsibility of building commercial truck charging stations in the area. The company is expected to start the buildout of 45 commercial truck charging stations later this fall.
Both Mosaic and Quality Foods hope to have their electric semis on the road by 2022.
BELOW: Artistic conception of a Tesla semi with Quality Foods branding.