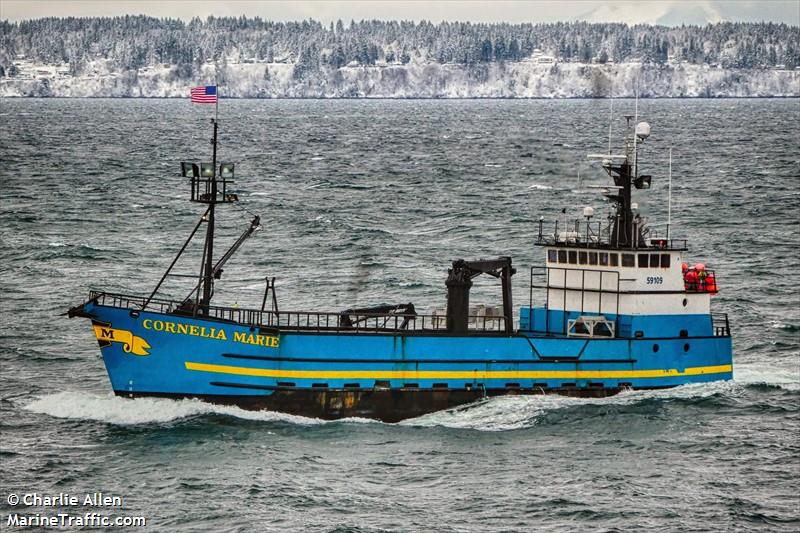 A famous fishing boat from the Deadliest Catch TV show just happened to be in the area to help with a mayday call on Sunday morning near Texada Island. 
At quarter to 10 on Sunday morning the Victoria Coast Guard relayed a mayday call from a sailing vessel that had run aground on Rebecca Rock, 5 nautical miles west of Powell River. Lieutenant Commander Tony Wright with the Joint Rescue Coordination Centre in Victoria said the Coast Guard team at Powell River was tasked immediately to the scene and several other vessels in the area, including the FV Cornelia Marie from the TV show Deadliest Catch, responded to help. However, as the fishing boat's estimated time to the scene was about half an hour, they were advised their assistance was not required. They did stand by with their pumps ready in case the situation changed.
The Coast Guard lifeboat Cape Caution and the FRC Westview 1 were on scene 14 minutes after being tasked. The two uninjured people on board the vessel were taken on to the Westview 1 and then the Cape Caution, and the vessel was towed off the rock by Westview 1 and towed to Lund.
FV Cornelia Marie continued north towards Alaska, where it was spotted along the Discovery Pier in Campbell River yesterday. This morning the vessel was travelling south of Denny Island.