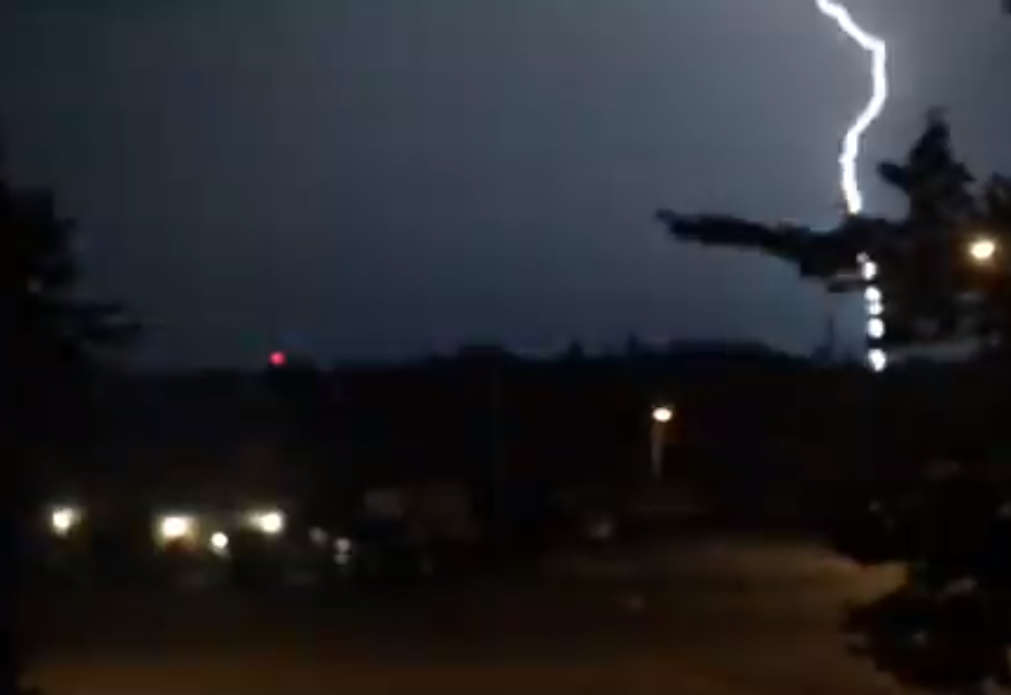 Ronny Peabody captured a spectacular video of the lightning storm over Port McNeill last night, see the full thing below.
large amounts of lightning last night and early this morning started five new fires on the north end of the Island. Three fires are currently burning near Port Alice, one near Port McNeill and one near Port Hardy. Firefighters are now investigating this morning and responding to put them out as quickly as possible.
Meanwhile a forest fire on the mainland coast north of Powell River that was recently extinguished has prompted an air quality warning from Environment Canada this morning, as the combination of smoke and ongoing heat can pose health risks for more vulnerable residents.
The Ministry of Environment & Climate Change Strategy and the Coastal Health Authority, issued an Air Quality Advisory for Powell River because of high concentrations of fine particulate matter that are expected to persist until weather conditions change and bring some wind and rain. Exposure is mainly a concern for people with chronic conditions such as asthma, lung disease, heart disease, and diabetes. Particulates in the air can also be dangerous for people still suffering from COVID-19, pregnant women, infants, and older adults.
Anyone experiencing symptoms such as continuing eye or throat irritation, chest discomfort, shortness of breath, coughing or wheezing, should follow the advice of their health care provider. Staying indoors helps to reduce exposure.
BELOW: Fires on the North Island as of 9 am June 30, 2021