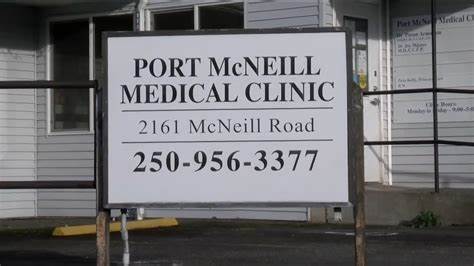 North Island residents won't be without a doctor at the end of this month after all, as Island Health is bringing two new physicians to town and also working to create a new primary care clinic in Port McNeill.
Island Health has identified two additional temporary physicians and leased space in town so residents of Port McNeill and the surrounding region will have continued access to primary care services, after the community was faced with the possibility of losing their last two doctors earlier this year.
One doctor is currently providing temporary primary care services and working at the Port McNeill Hospital. In June, another doctor will start providing additional service.
In the meantime, Island Health has leased space at 1584 Broughton Blvd. to use as an immediate clinic location to support primary care appointments while a long-term model is developed. This location is not a walk-in clinic and will be for booked appointments only.
The two new physicians will also support the Port McNeill Medical Collaborative, which will remain open and continue to provide primary care appointments at this time.
Beginning May 19, people who want to see either of the two new doctors, Dr. Nicole Bennett-Boutilier or Dr. John Fitzgerald, can phone the clinic to schedule appointments.
Island Health said it remains committed to establishing a health authority owned and operated primary care clinic in Port McNeill. A recent Request for Proposals for suitable clinic space has closed and the process of choosing a site is underway. Island Health considers the addition of two new physicians an interim solution while Island Health works on the permanent clinic, and continuing to recruit permanent physician coverage for the North Island.