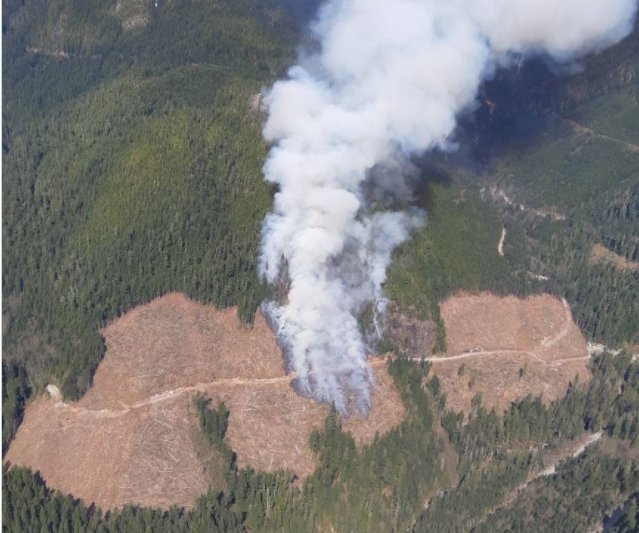 The fire near Gold River, photo from the Coastal Fire Centre
A small wildfire on a steep slope near Gold River is burning out of control, the Coastal Fire Centre said yesterday. 
Fire centre crews have been working on the fire since Monday afternoon, and have confirmed it was started by human activity. The fire is just under 5 hectares, but is located in a field of fallen timber.
There are a half-dozen firefighters on site and two helicopters working on the fire, but a spokesperson for the fire centre said because of the challenges with the slope and rolling debris from logging, there are limited spaces for the firefighters to work safely.
The warm and dry weather this spring has left the forest floor full of potential wildfire fuel, but the weather forecasts are calling for rain and cooler temperatures possibly starting on Thursday, which the fire centre hopes will help calm the fire down over the weekend.