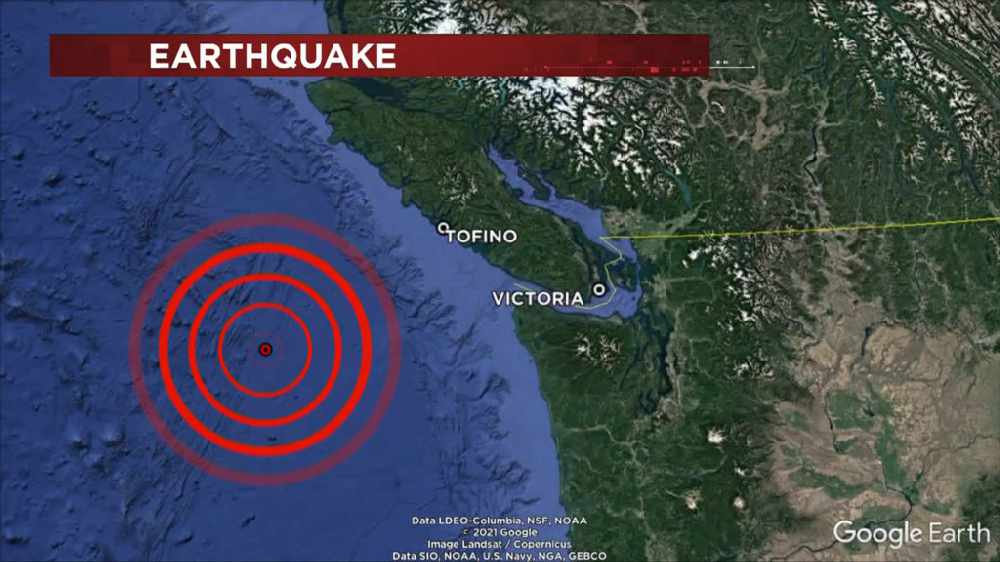 A small 4.5 magnitude quake was detected yesterday off the coast of Vancouver Island.
A small earthquake happened off the Island's West Coast yesterday morning, but didn't cause any damage and no tsunami warning is expected.
The earthquake struck at an approximate depth of 10 km at around 5:54 a.m. yesterday morning. The epicentre was approximately 225 kilometres southwest of Tofino.
The quake was one of a series which have happened on and near the Island this past month, which experts say is normal seismic activity for this region.