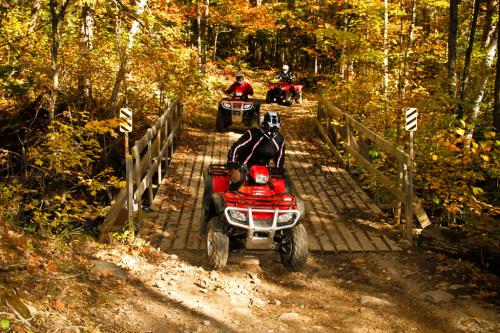 The trail is designed for all-terrain vehicles, off-road motorcycles, as well as hikers and mountain bikers.
Western Forest Products this week donated land to be used to connect the North Island communities of Tahsis and Zeballos with a 25-kilometre Community Unity Trail.
Company president and CEO Don Demens said Western is "pleased to extend their long-standing commitment towards supporting recreational opportunities for visitors and residents by providing this land for a multi-use trail.
The forestry company is donating nearly three acres of land located within Zeballos' municipal boundaries, and is also donating land to provide an access point to the Community Trail. The land is forested and on a steep slope, but is ideal for the trail because it will let people enter and leave the trailhead directly from the village of Zeballos, Western said.
The Community Unity Trail will become part of a larger trail network, the North Island 1000, connecting small towns across the northern part of the Island. The trail is being developed and constructed by Uniting 4 Communities Society, which includes representatives from the Mowachaht Muchalaht First Nation, the Ehattesaht Chinehkint First Nation and the Villages of Tahsis and Zeballos.