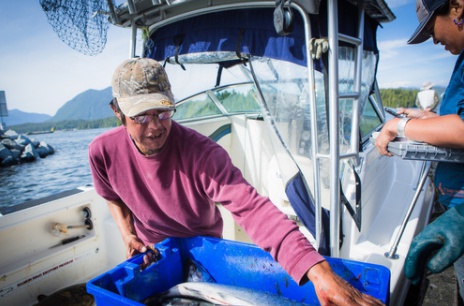 Five Nuu-chah-nulth Nations won a significant court victory yesterday, upholding their right to harvest and sell fish. 
The Ha'oom Fisheries Society and T'aaq-wiihak Fisheries issued a media release yesterday announcing a 'major legal victory' for the Ahousaht, Hesquiaht, Mowachaht/Muchalaht, Tla-o-qui-aht, and Ehattesaht/Chinehkint First Nations following a British Columbia Court of Appeal ruling. The nations were appealing a 2018 decision, which found Canada's regulation and management of regular commercial fisheries unjustifiably infringed on the First Nations' rights to harvest and sell fish.
Yesterday's decision upheld that part of the earlier ruling, but also found the court cannot impose new limits on the nations' commercial fishing rights, and that the 2018 ruling made an error by trying to limit indigenous fishing rights by vessel size and fishing capacity.
The Nuu-chah-nulth are now calling on DFO to act immediately on the directions of the court ruling.