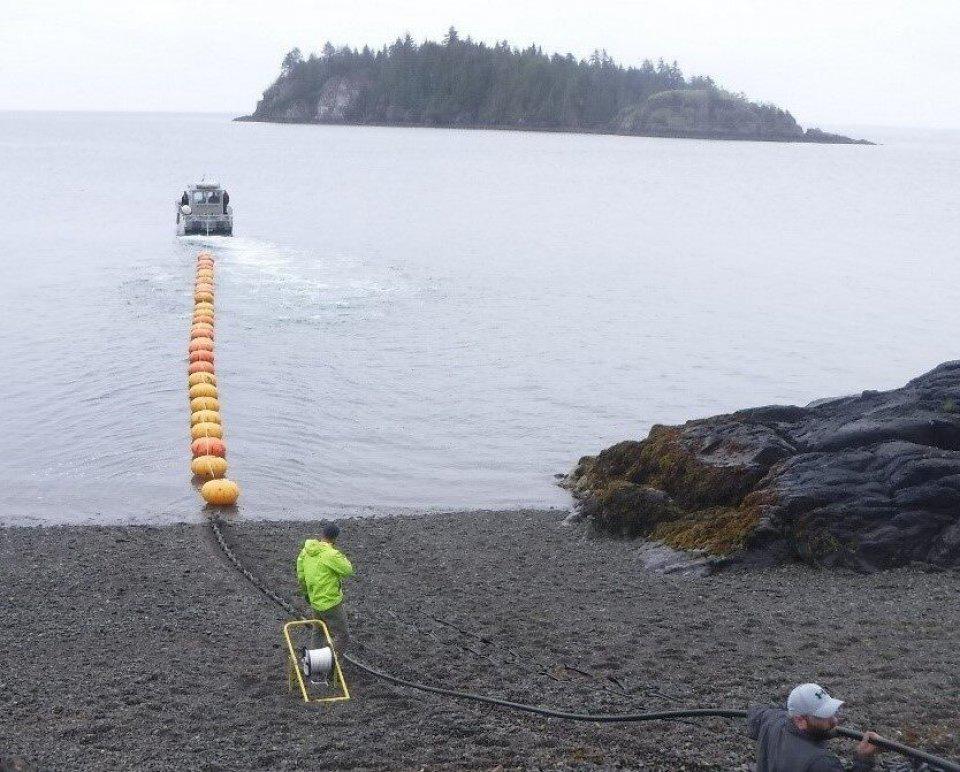 Workers install undersea fibre-optic cables along the BC coast as part of the Connected Coast project. From connectedcoast.ca
The Strathcona Regional District is looking to borrow $12 million to hook up Quadra Island, Sayward, Tahsis and Gold River to broadband internet. 
The district plans to borrow the money through the Municipal Finance Authority, then advance it to City West, a company wholly-owned by the City of Prince Rupert which provides internet and TV services in the central coast community. City West will then install fibre-optic cable connections in the four remote communities. The high-speed hookups will benefit nearly 1,160 homes on the south end of Quadra, 370 homes in Tahsis, 512 homes in Sayward, and 610 homes in Gold River.
City West will hook up the four regions to the Connected Coast broadband line, a network of undersea fibre-optic cables being installed along the BC Coast by federal, provincial, and local governments.
Revenues from the customers who hook up to the new services will be split 80% for City West and 20% for the regional district. City West will be responsible for paying back the principal to the regional district.
The proposal is currently out for public review, people have until May 21 at noon to raise any concerns or comments about it with the Regional District.