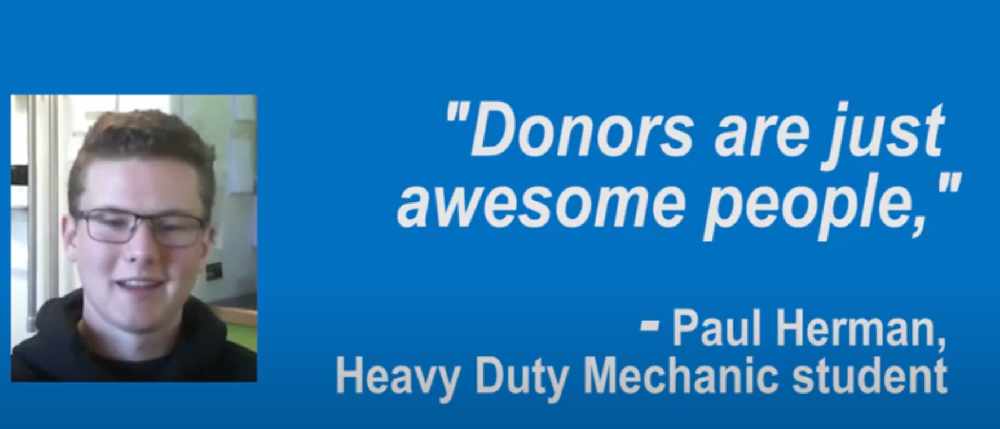 Student Paul Herman was featured in a video by NIC, speaking about how the aid programs helped him.
Students looking to return to North Island College or Vancouver Island University this fall can continue getting financial assistance from the province, which has extended financial aid programs introduced last year.
Since March 2020, the two post-secondary schools have received of $916,000 to help students experiencing unexpected financial emergencies that may affect their ability to complete their studies and handle expenses, especially those related to COVID-19. North Island College received $324,500 to help students and Vancouver Island University received $591,500.
The non-repayable emergency assistance can be used to help with a broad range of costs, including living expenses, food, travel, portable computers and other supports for students who are returning to campuses for 2021-22. This emergency funding is part of $9 million invested since March 2020 to help B.C. post-secondary students.
Students who attend one of B.C.'s 25 public post-secondary institutions, as well as the Native Education College and students enrolled in post-secondary programs at Indigenous institutes, can apply to access these funds in the upcoming fall semester by contacting their school's financial aid office or Indigenous student service centre.
Meanwhile North Island College has launched its 'COVID-19 Student Hope Campaign' for a second year, but the NIC Foundation needs help to reach its $50,000 goal.
The foundation's executive director Randall Heidt said this year they want to support 50 students with a $1,000 bursary each; funds will go towards college tuitions, helping students reach their educational, career and life goals.
The North Island Students' Union (NISU) has donated a record $30,000 to the campaign to support students, and now the college is looking for community members and businesses to help raise the final $11,000.
Last year's bursary applicants included single parents, low-income residents, and disadvantaged youth. Student applications are now being accepted online for 2021; April 27th is the deadline to apply.