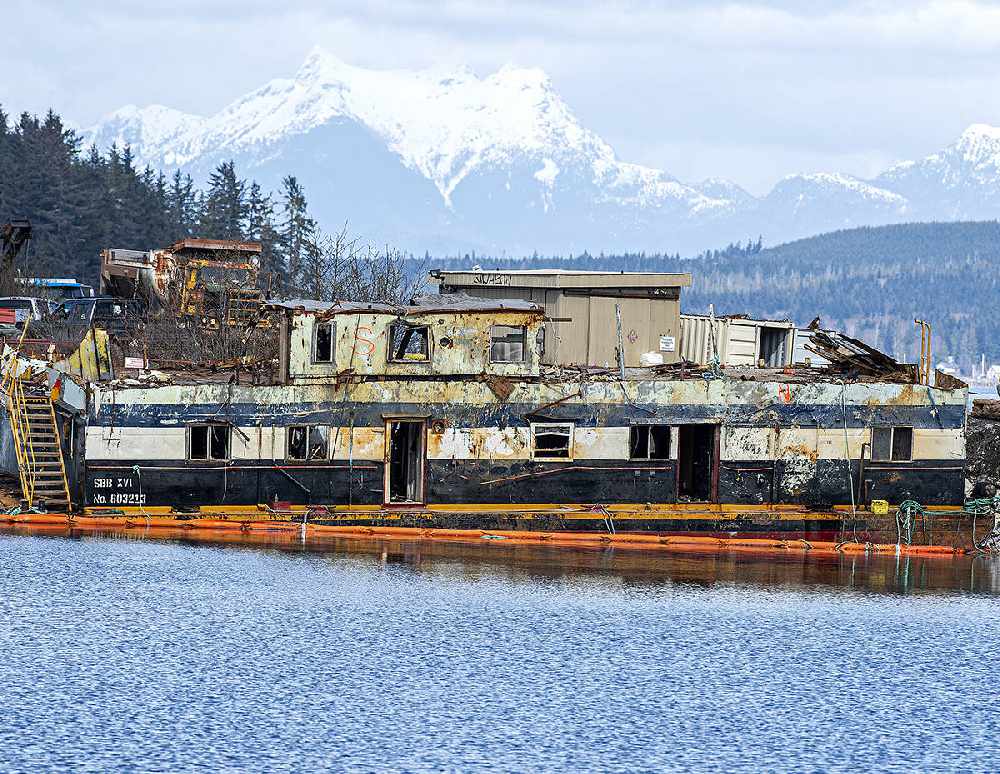 The Alaska Plaza was cut up and raised from the marina in pieces, after it sank on Christmas Eve.
The barge which sank near Port McNeill on Christmas Eve has been raised from the seafloor, for the second time. 
The Alaska Plaza, an 80-foot barge, capsized and sank at the Port McNeill government dock last year on Christmas Eve. It was raised again briefly on Jan. 8 but sank again shortly afterwards, and has been sitting there since.
This time, Comox Valley-based Colmor Marine and Salvage was brought in by Environment Canada to work under the supervision of the coast guard to raise the barge. The salvage team removed the entire top floor of the barge while it was still underwater to raise the hull.
Divers worked for weeks using underwater torching devices to cut through and remove the top floor in sections, which came out to roughly around 35 to 40 tonnes of steel.
The Alaska Plaza is a steel accommodation barge owned and operated by Croman Corp. of Oregon USA. Croman will be fully responsible for the cleanup, and the coast guard told media that the environmental impact is likely to be minimal.