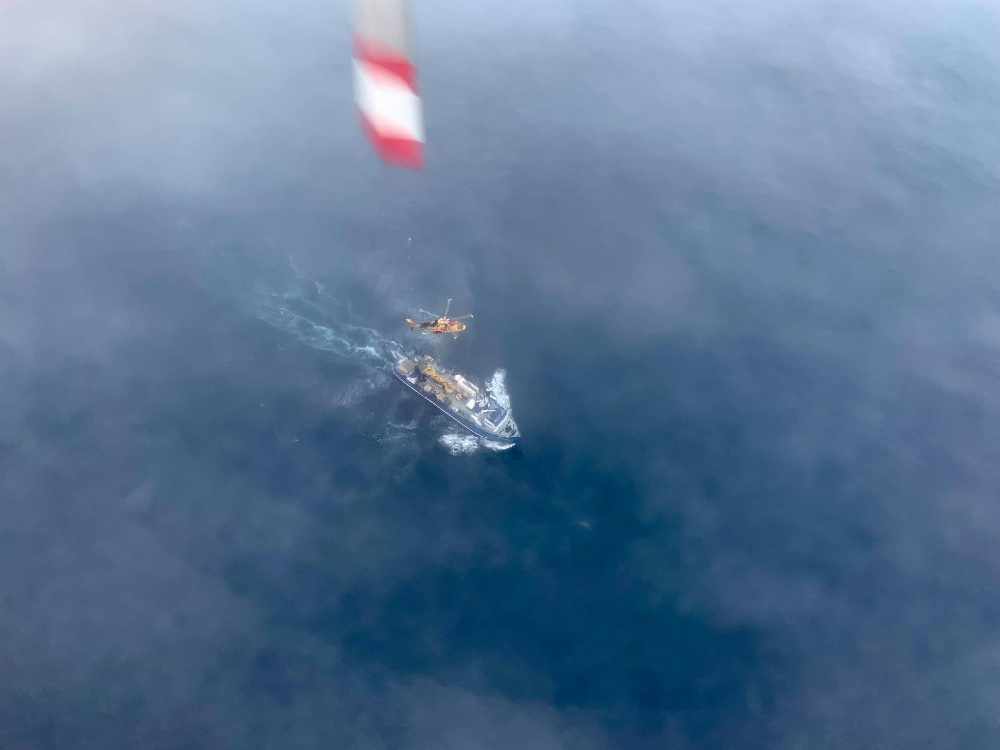 View from the Buffalo aircraft while the Cormorant aircrew evacuates the sick scientist. From Maritime Pacific
A Search and Rescue team from Comox helped rescue a sick scientist off a research ship on Monday, during thick foggy conditions.
A researcher on an offshore research ship near Port Hardy became ill on Monday and because of the remote location, 442 Transport and Rescue Squadron was called from CFB Comox to pick them up and take them to hospital.
The team used a CH-149 Cormorant helicopter and CC-115 Buffalo. The crews were lucky to have a relatively calm sea when they met the ship about 200 nautical miles west of Port Hardy. Although the fog was thick it was no match for the skilled search and rescue techs, who hoisted down to the vessel to secure and transport the patient by helicopter back to Port Hardy.
On land, the patient was transferred into the waiting Buffalo airplane and taken to a waiting BC Ambulance Crew in Victoria.