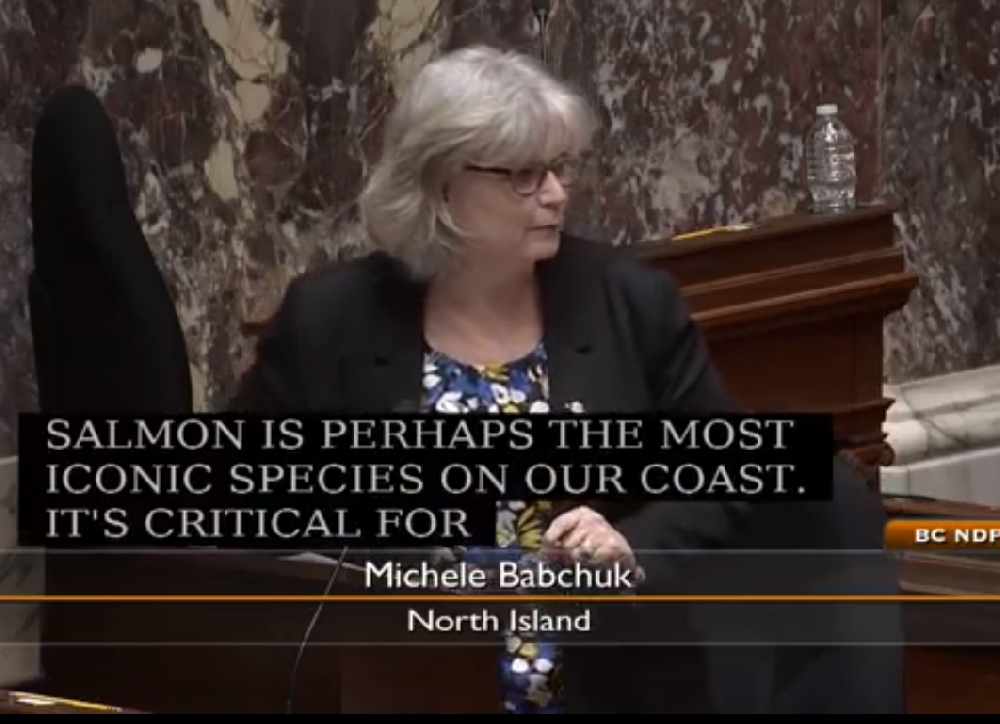 This Sunday is Wild Salmon Day in BC, and the North Island's MLA Michele Babchuk spoke in the legislature this week about how important wild salmon is to communities in her riding.
Fin Donnelly, MLA for Coquitlam-Burke Mountain and the Parliamentary Secretary for Fisheries and Aquaculture, made a motion in the Legislature on Monday calling on all BC MLAs to "agree that climate change, habitat loss, and pollution are negatively impacting wild salmon survival, and to formally reaffirm the Legislature's commitment to investments in wild salmon conservation solutions."
Babchuk supported his call to action, and said community hatcheries and enhancement programs in her riding need more help. She said wild salmon are in decline along the entire coast, affecting everyone.
Babchuk said the government is continuing to help fund hatchery and habitat restoration projects through funding specifically for wild salmon projects. Wild Salmon Day in BC first began in 2019, when the province announced a joint investment in restoring salmon habitat and populations with the federal government. In total nearly $143 million is being invested in BC wild salmon over 5 years.
Other MLAs from around BC and across all parties spoke in favour of the motion, and about the importance of wild salmon to the constituents in their riding. The motion was passed unanimously.