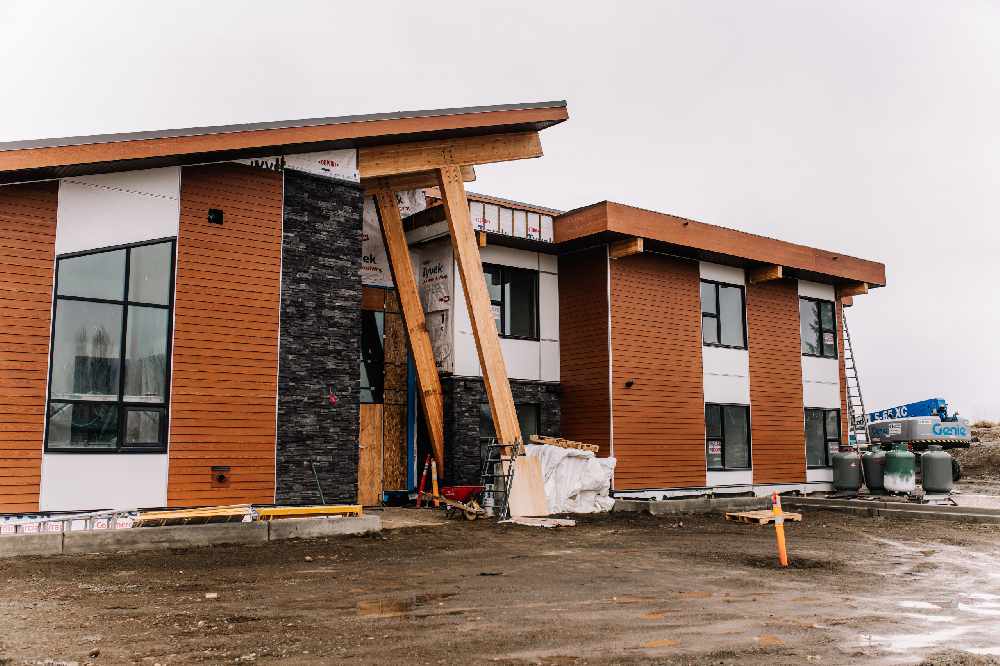 Q̓ʷalayu House under construction earlier this year in Campbell River. From islandkidsfirst.com
The Q̓ʷalayu House in Campbell River will be officially opening its doors next month, but still needs help from donors to help it succeed once it opens.
The Children's Health Foundation of Vancouver Island is building the house, which will be a place for families and children to stay while travelling from remote communities to Campbell River for medical appointments.
The foundation's vision for the house is more than warm beds to sleep in. While families are staying at Q̓ʷalayu House they will be offered supportive caregiving, as well as navigation supports to connect families to local service providers and community networks so they can benefit from additional resources throughout the region. The house is geared for families with children visiting town for maternal and pediatric care, and is modelled after the successful Jeneece Place in Victoria. The house will provide a safe, comfortable and supportive place for the whole family to stay, alleviating their emotional and financial stress.
The house opens its doors officially on Monday, July 12, but still needs support. To help them out with a donation, go to islandkidsfirst.com and click on donate. When making your donation make sure to direct the gift to the Q̓ʷalayu House project in Campbell River.