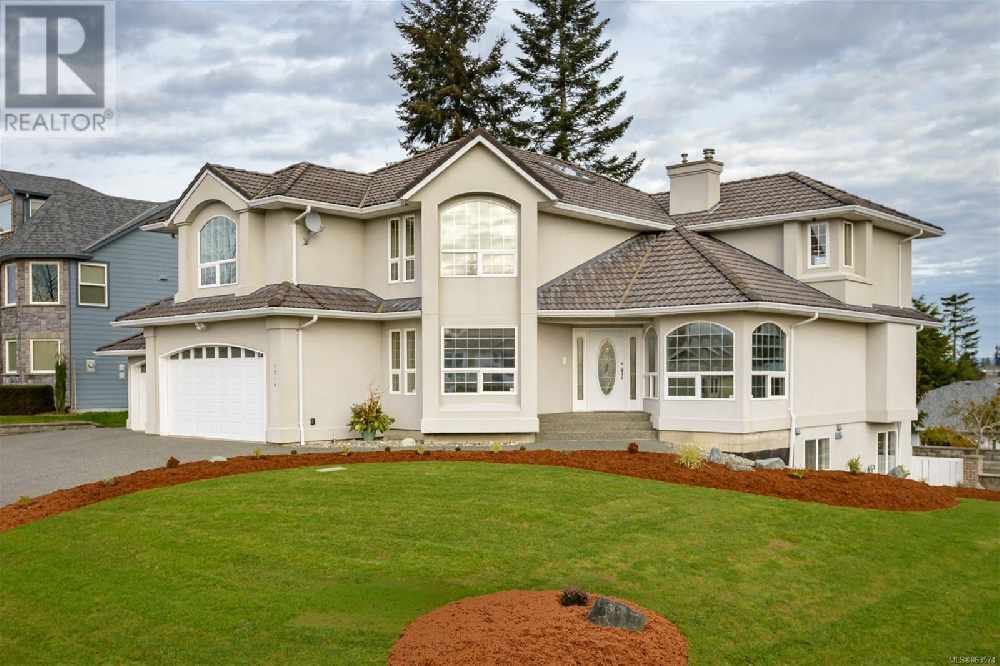 The home in question is currently for sale with an asking price of more than $1.2 million. mls.ca photo
After five years of legal wrangling, Comox Valley RCMP and the BC Civil Forfeiture Office have been able to seize $255,000 in cash and assets from the owner of a property busted as an illegal grow-op in 2016.
The money is now being used to fund programs to help youth and indigenous peoples on the Island, and across BC.
In January 2016, police raided a home in the 1500 block of Trumpeter Crescent in Courtenay. During the search police seized items and equipment involved with the production and trafficking of marijuana, including 144 pounds of pot, marijuana growing equipment, and $25,000 in cash.
In May 2016, RCMP turned the file over to the Civil Forfeiture Office, which this week concluded the civil forfeiture process and took control of $230,000 of the net equity in the property, as well as the $25,000 in cash seized in the bust. The property is also now covered by a five-year prohibition order, meaning that if it is used again for unlawful activity, the entire property could be seized.
The home, located at 1514 Trumpeter Crescent, is currently for sale with an asking price of more than $1.2 million.
Inspector Mike Kurvers, officer in charge at the Comox Valley RCMP detachment, said the money forfeited will go back into the local community to combat crime and increase public safety. Across the province this year, the Ministry of Public Safety and Solicitor General has recently announced that 34 projects related to crime prevention are receiving $2.2 million in funding.
In Courtenay, nearly $30,000 will be spent this year on The Duenna Project, which provides an 8-week empowerment and skill-building group for youth between the ages of 15 and 19 who identify as either female, two-spirited or non-binary.
In Campbell River, nearly $30,000 is going towards the Restorative Justice Youth Circles Project, which will allow local RCMP to hire a Contract Outreach Worker for one year to engage with teens ages 13-19, from the three local First Nation Communities and School District 72. As well, Campbell River's John Howard Society will receive $65,000 for the KidStart program, which provides a mentoring program for children and youth ages 6-18 who are at risk of mental health and substance use challenges, and that are vulnerable to becoming involved in the criminal justice system
On the North Island, $30,000 will go to the Finding Our Way program, which supports Indigenous youth with liaison services, short term counseling support and peer mentoring regarding issues surrounding LGBTQ and 2-spirited people. The project's goal is to reduce the rate of youth suicides.
Read the full list of programs that will be funded this year.